When it comes to safe, fun, and effective training – experience matters. Mojo's has been continuously teaching Powered Paragliding since 2013, which makes us one of the original and longest-running schools in the Carolinas. Our mission is to help you realize your dream of flight in the safest, most fun way possible using the lightest and highest quality equipment on the market.
We aren't in this to get famous, so it's all about YOU at Mojo's. You won't find a ton of videos of us, tons of controversial opinions online, or see us grinning in every post. Instead, you'll find pictures and videos of our students as they learn outstanding ground skills, take their first flights, and progress into awesome pilots. Everybody learns at a different pace, so we focus on building a solid foundation of skills and won't rush you to move faster than you're comfortable with or push to finish in a week.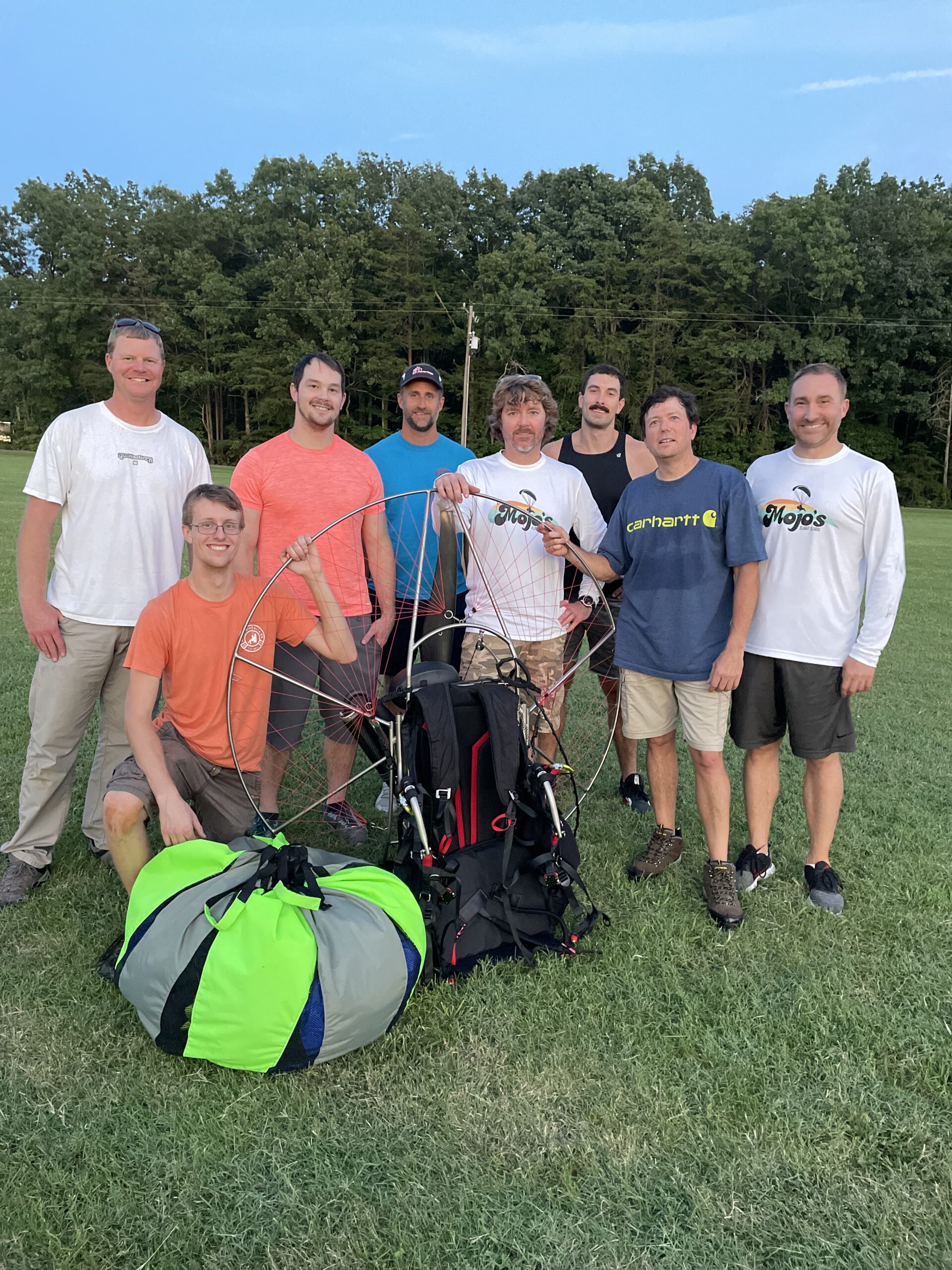 We love to fly – especially with our students – so your relationship with Mojo's isn't over when you score your PPG2 rating. We have an awesome alumni network flying all over the place, and we're happy to keep those connections going. We will introduce you to pilots in your area, come fly new LZ's with you, host special events, and find time to grab a beer whenever possible.