When it comes to safe, fun, and effective training – experience matters. Mojo's has been continuously teaching Powered Paragliding since 2013, which makes us the original and longest-running school in the Carolinas. Our mission is to help you realize your dream of flight in the safest, most fun way possible using the lightest and highest quality equipment on the market. No matter if you plan to launch from your feet or from wheels – we've got you covered!
It is all about YOU at Mojo's. We know every pilot is different, and progresses differently, so we train you at your own pace. We focus on building a solid foundation of skills and won't rush you to move faster than you're comfortable with or push to finish in a set period of time. We are passionate about creating safe, skilled pilots that will be good stewards of the sport – and have a lot of fun in the process. If you want to see some proof, check out our social media pages where we feature our students as they learn outstanding ground skills, take their first flights, and progress into awesome pilots.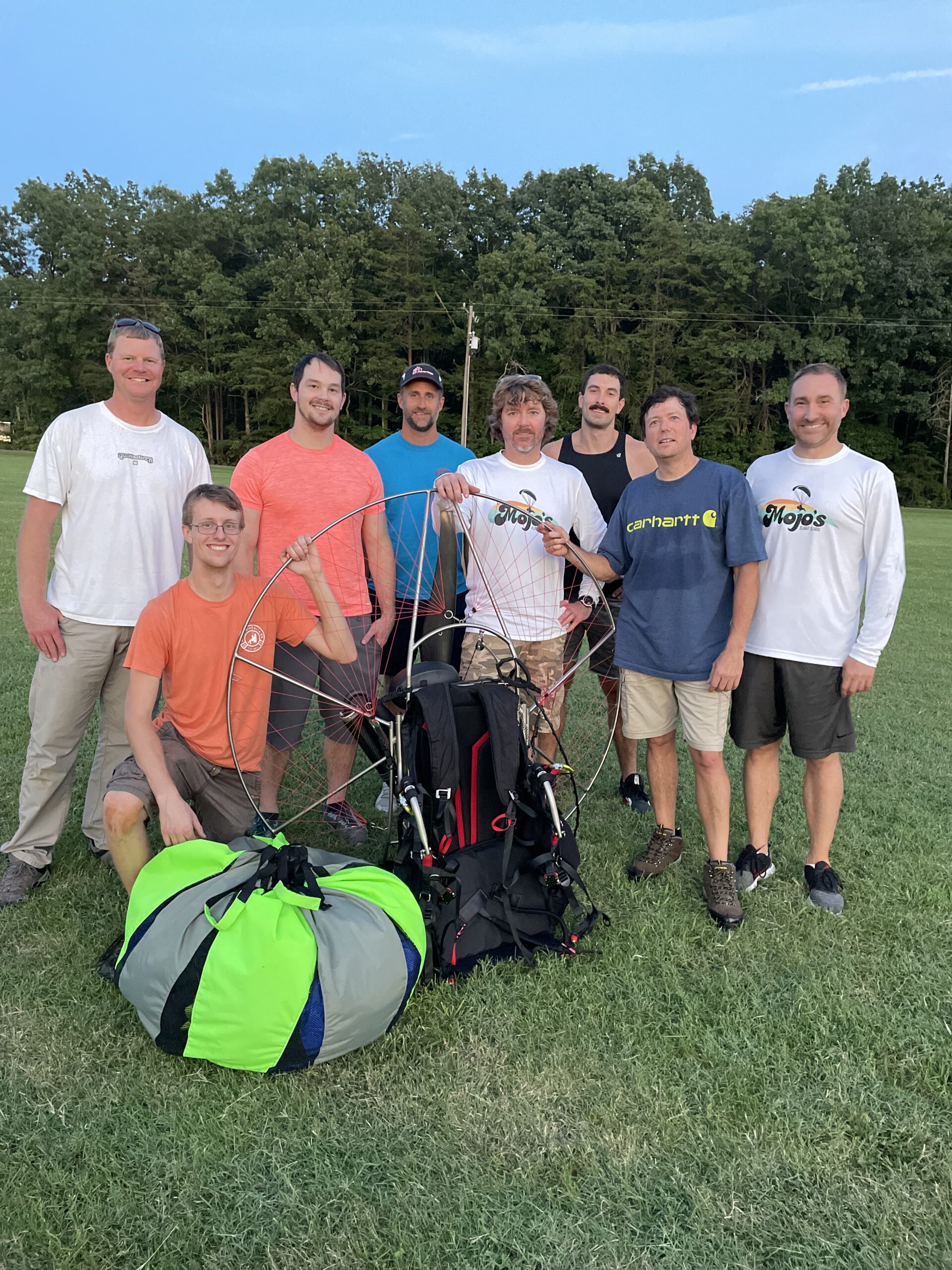 The Mojo's team loves to fly – especially with our students – so your relationship with Mojo's isn't over when you score your PPG2 rating. We have an awesome alumni network flying all over the Southeastern United States, and we're happy to keep those connections going. We will introduce you to pilots in your area, come fly new LZ's with you, host special events, and find time to grab a beer whenever possible!